As a provider of procurement & supply chain consulting we have found that digitizing the supply chain is the only way to achieve and maintain the necessary supply chain efficiency today. In particular, the use of artificial intelligence (AI) in the supply chain offers almost every company enormous competitive advantages.
Example mechanical engineering
Revealed by the Emarticon® Supply Management Survey 2022 more than 66% of the managing directors in German mechanical engineering said parts availability is among the top 3 business risks! Across all industries, availability of goods and services was among the top 3 business risks for more than 50% of all managers.
Supply failures lead to a loss of sales or have to be prevented at high costs.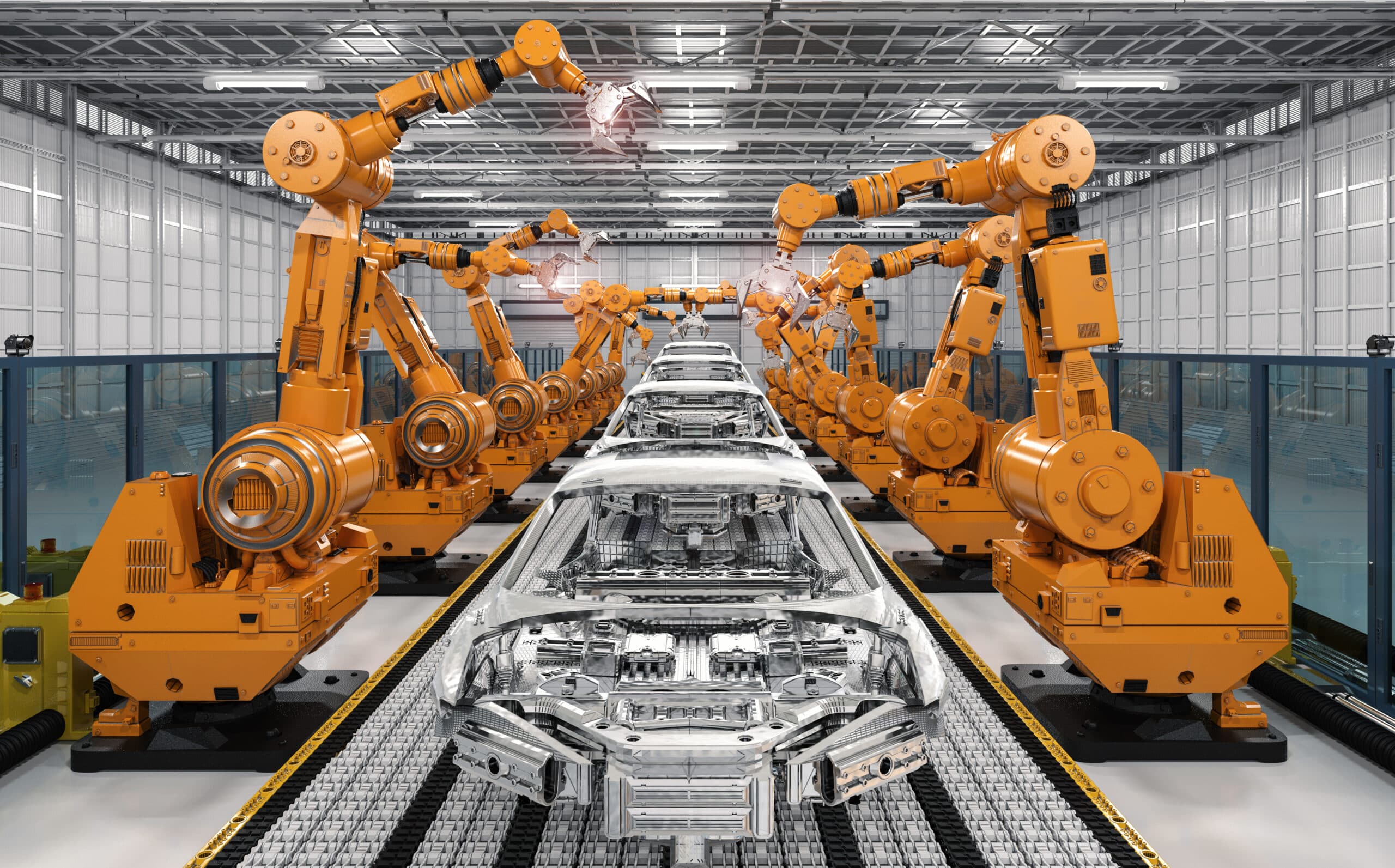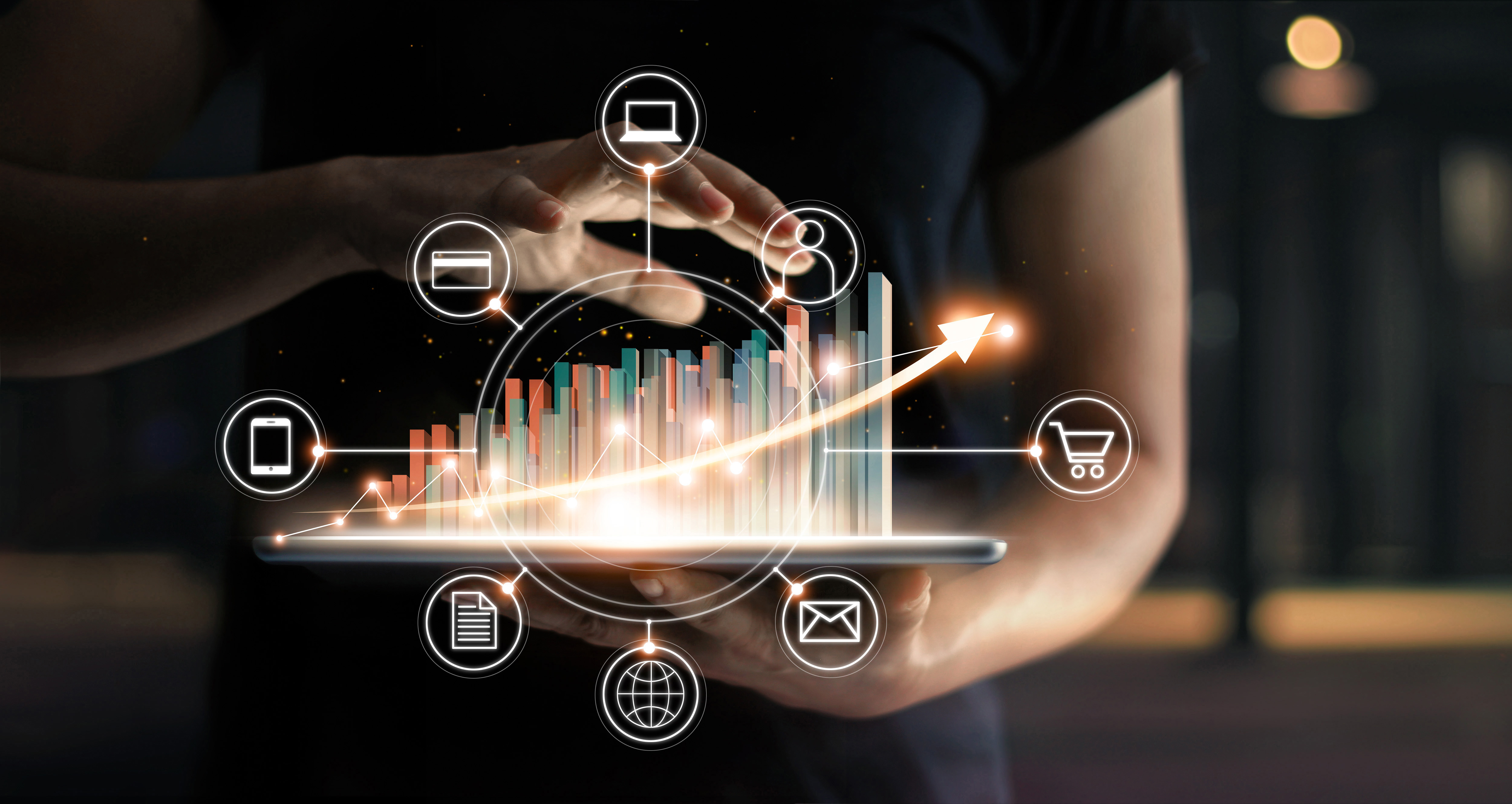 Our 2022 survey has also shown that in e-commerce over 20% of all sell-out cases, so-called "out-of-stock situations" (OOS), last for more than 3 days. According to studies, there is one in retail in Germany OOS rate of over 6%-8% in retail in Germany. That doesn't sound like much at first. However, it should be noted that approx. 50% customers then migrate to the competition and not wait until the situation is resolved.
Over time, OOS therefore primarily creates long-term loss of sales.
Find out what opportunities the market offers. Avoid typical mistakes and use our tips to eliminate your supply risks, increase your sales and reduce your costs with AI-based SCM.
First of all, it is important to understand what possibilities exist in supply chain management (SCM) through AI for your company or your customers.
The areas of work of artificial intelligence in the supply chain
Essentially, the following three areas can be distinguished when using AI for supply chain management:
Predictive Demand (incl. Predictive Maintenance)
Supply Market Modeling (incl. Risk Analysis & Risk Management)
Stock Management – primarily through improved ordering decisions
The basic approach is to use AI to uncover patterns that are undetected by classical approaches, such as simple moving averages, and that are therefore being untapped in decision making. Below you will find success factors for the overall approach, the selection of providers and methodology as well as for the implementation.
Contact Me
Do you want to use AI to your advantage?
Contact Me. I would be happy to discuss your specific situation with me as part of a strategy meeting.
Contact Me
Procedure for using AI in SCM solutions
When building a supply chain that leverages AI, the key to success is doing the necessary steps in the right order.
First, start by defining the goal. Is it about improved planning of customer requirements? Is it about reducing risks in the procurement market? – to name just two possible goals.
The second step is to analyze and understand the quality and availability of required data. Only when these two steps have been completed is it worth thinking about the methodology and possible solution providers. In this third step, it is then important to understand to what extent the selection of the methodology has a direct influence on which solution providers come into question at all.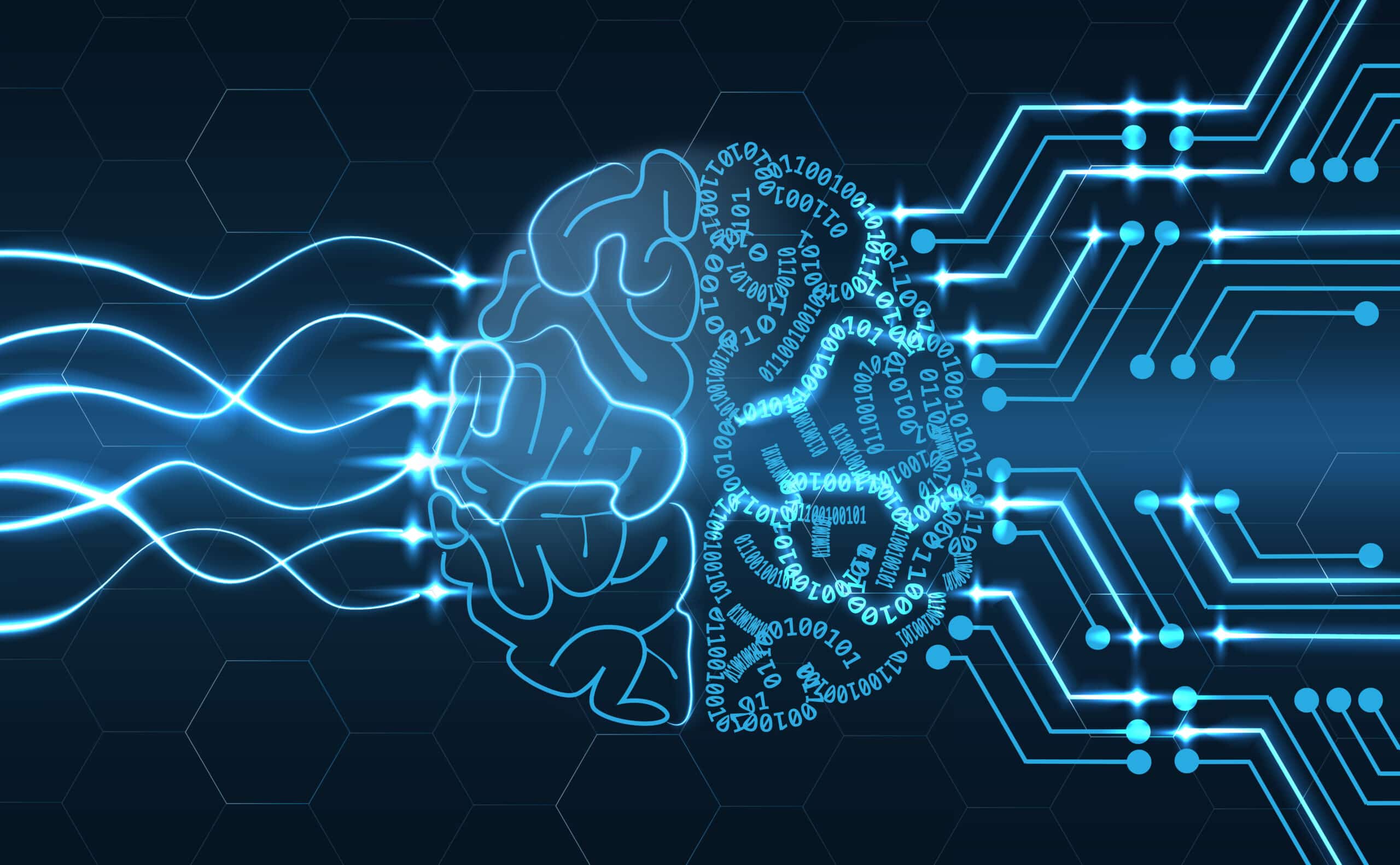 The core of every AI-based application in the supply chain is the prediction methodology - regardless of whether it is about demand or supply, i.e. fluctuations in demand or availability. The decision which methodology to choose is all the more difficult, the fewer technical boundaries there are. The question of the best method therefore arises in particular when using flexible plug-ins or proprietary solutions.
Many large ERP providers offer their own SCM solutions in which algorithms are either in a black box or at least the influence and especially advice on optimization is limited. On the other hand, developing and maintaining proprietary solutions is expensive.
In practice, it can be seen that there is no "one-size-fits-all" method: the choice of the appropriate solution, ie the prediction method, depends on the boundary conditions. Second, our experience shows that the use of AI does not always make sense. On the one hand, AI supports very good predictions. On the other hand, an understanding of the system is not necessarily encouraged or made difficult or even impossible for the user.
It is important to understand where transparency is essential and where an AI black box approach is more efficient.
What is important when using AI-based SCM? Where are the pitfalls?
Many companies have little experience in using AI-based supply chain solutions. It is therefore important to use experience and tips from a neutral side in order to avoid mistakes.

On the one hand, the areas of application listed above show how great the possibilities are for gaining competitive advantages today through AI-based SCM. On the other hand, we at Emarticon also see in our project practice that a poorly developed basic strategy or incorrectly planned implementation projects are often not only disappointing, but can actually be counterproductive in individual cases. Processes then become less efficient and less transparent, and risks and costs increase. The reason for this is the complexity of the process to use AI as well as often the lack of transparency of the prediction methodology.
From our consulting practice, we know typical mistakes when introducing AI in the supply chain.
1. Take enough time to understand the market and the possibilities of AI-based software.

2. Ensure a good alignment of the AI project with the overall company strategy. In this way, the benefit can be clearly demonstrated, and in many cases even the return on investment of the project can be estimated.

3. Choose "the right problem", ie the most suitable use case for AI for your company.

4. Achieve agreement regarding the boundary conditions and the approach with all stakeholders in advance.

5. Make sure that both your business processes and your data quality are good enough to successfully use AI in supply chain and procurement. Follow the motto: "Think processes through to the end!"
6. Not only ensure sufficient data quality, but also the corresponding data availability, if possible in real time. When data is not available in real-time, the speed of obtaining data of sufficient quality must be closely synchronized with software and decision points in the process.

7. Don't underestimate the hurdles of using legacy systems and the corresponding migration costs.

8. Aim for quick results in several small steps rather than one big step with a huge change that takes too long to come.

9. As a general rule, assume that the system will change significantly over time. This includes not only changing goals, but also constantly new data sources and processing algorithms in a learning system.
In which steps does the implementation succeed in practice?
As the previous sections show: Every company has its own special situation. Nevertheless, regardless of the situation, clearly defined steps lead to the goal of achieving efficient AI-based supply chain management.

The following steps are particularly important:
Ensure a good understanding of strengths and weaknesses within the current supply chain management
Choose the appropriate SCM problem to be solved by AI, ie the problem where AI will deliver significantly better results than before given the quality and availability of data
Work out the business case for corresponding investment decisions early on
Find suitable software manufacturers and IT development partners for implementation projects
Negotiate future-proof project contracts to implement the AI strategy
Develop a first draft for the prediction methodology, detailed enough to start with while at the same time with sufficient potential for further development and changes
Work out necessary process changes and customize / adapt the solution together with all stakeholders
Quickly demonstrate the performance through a well-managed implementation project.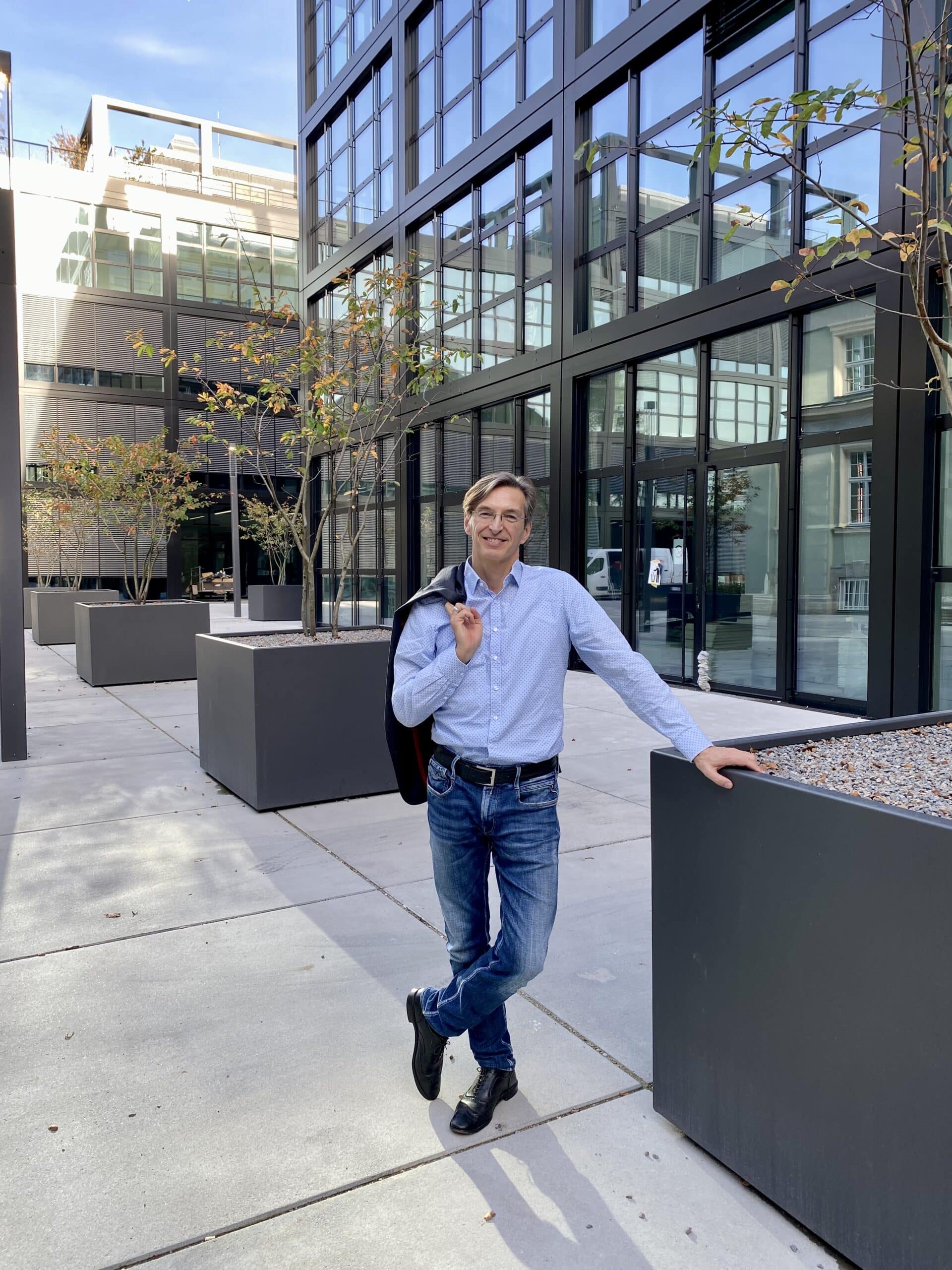 It is important that these steps receive the right guidance and benefit from experience from comparable projects.
Contact Me
Do you want to use AI to your advantage?
Contact Me. I would be happy to discuss your specific situation with me as part of a strategy meeting.
Contact Me