In many companies, procurement achieves savings, and yet, there is dissatisfaction with the costs of products or with the performance of procurement/sourcing in general. Did you make this experience?
The reason for this is often that procurement in these companies is focused and incentivized exclusively on savings. Of course – savings are important! But strategic procurement is much more than just savings!
Have you ever wondered why procurement is often involved too late in procurement projects? Have you experienced that working with other functions, the internal customers, is inefficient and unsatisfactory? Do you want to know why savings often don't translate into hard cost cutting? Do you feel your procurement is not reaching its full potential?
Emarticon is your expert in Procurement and Supply Chain Consulting. We help you to exploit the full potential of the procrement market – Clemens Rinnebach and his team of experts are at your side with professional help and expertise.
Why strategic procurement is often underestimated (& misunderstood).
The tasks of strategic procurement include much more than just generating savings and supporting cost reductions. The ultimate goal of high-achievement sourcing should be to manage chances and risks of the procurement market. To achieve savings or better cost reductions is an important goal, but just one of many. Important other goals in this process can be, for example, ensuring product quality, sustainability as well as supply chain stability and resilience.
No company in the technology sector can succeed without technology partnerships in the long term. Procurement must therefore take on the task of being the manager of these technology partnerships. Together with the research and development departments, new suppliers can be searched for based on the corporate strategy, or existing suppliers can be developed.
With the correct implementation of this approach, your procurement function becomes an enabler of innovation. Specialist departments are transformed from "need carriers" to internal customers. Important suppliers become strategic partners.
Incentives for successful savings are an important lever for achieving high-achievement sourcing. However, if other goals are pushed too far into the background, the procurement function will be misunderstood in its potential and the entire company will be slowed down.
There are few companies that are good at managing the various goals of strategic procurement. This in turn leads to negotiation about savings, even when other goals - such as security of supply - are far more important and achieving purchasing savings may be absolutely counterproductive.
Rethink strategic procurement
For us, rethinking strategic procurement means to understand procurement as an outstanding success factor For us, rethinking strategic procurement means to understand procurement as an outstanding success factor and to act consistently with this view. Consistent implementation means designing goals, processes, systems, methods and employee management in the procurement function in such a way that the entire company is optimally supported, always taking into account the situation. While situations change this process of re-evaluating the status never ends.

In the first step it is important to clearly work out the situation and perspective of the company and to define options for action and strategy for a certain period of time. In the second step specific actions are then discussed and agreed upon.
In this approach, purchasing becomes Procurement market manager. In practice, this means building and moderating a cross-functional team with representatives from quality, logistics, technology and cost management ("Commercial Management"), in short the QLTC team. In our consulting practice, we live it that way and guide clients or take on the role of QLTC manager as an interim manager.
Of course, this approach to rethink strategic procurement is flexible. The application always depends on the situation and of course on you as our customer.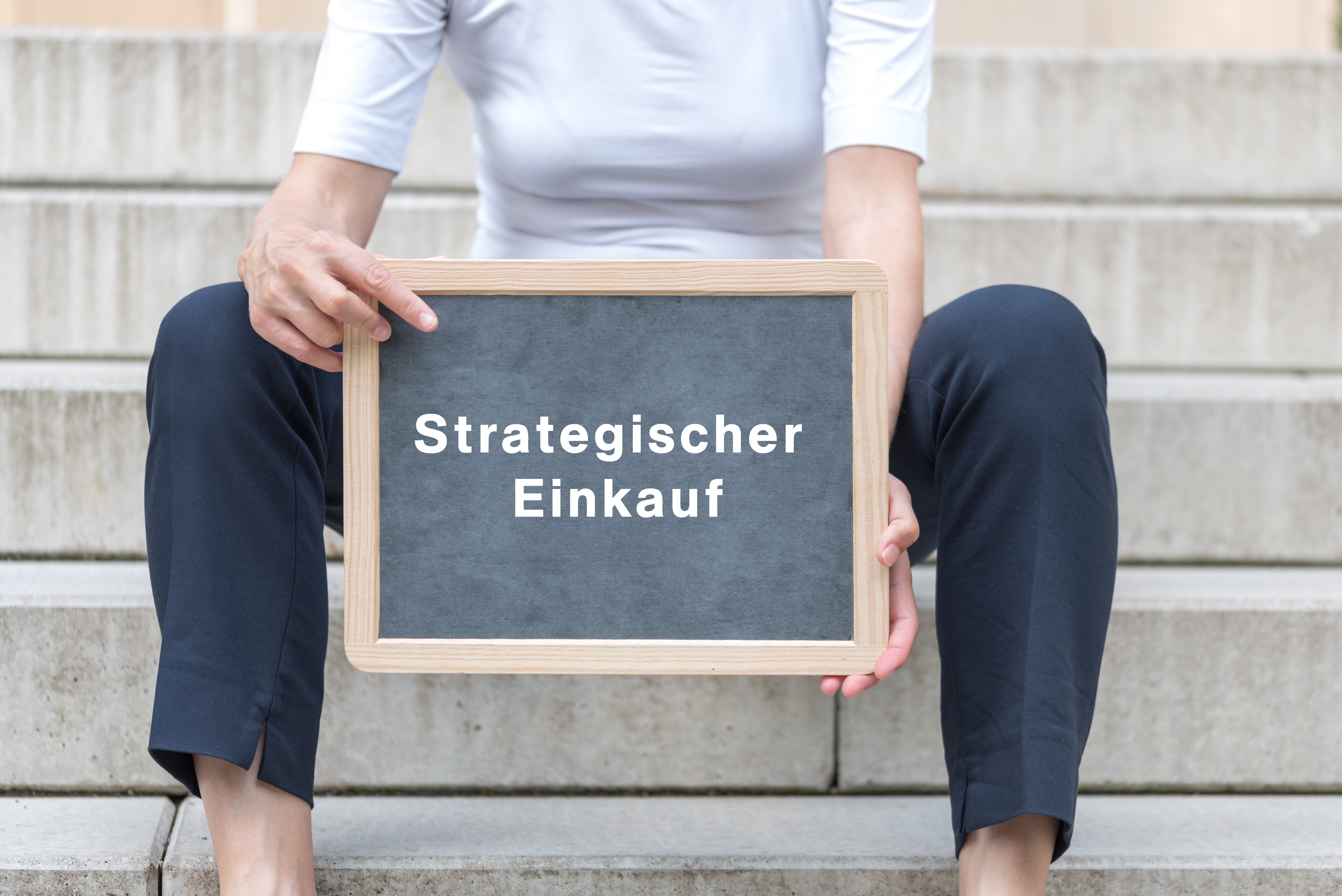 Contact Me
Would you like to make your procurement a success factor?
I would be happy to discuss your specific situation with you personally.
Contact Me
We support you in your challenges in strategic procurement
We understand Strategic Procurement as precisely the function in the company that supports the different goals of the entire company in the right mix, the right balance. This approach can result in huge performance gains. However, in order to be successful, this requires experience. The right concepts and the right team are required.
Clemens Rinnebach, founder and head of Emarticon, has this experience. In more than 20 years of procurement management, he has developed corresponding concepts and tested them in practice. During this time he also built up a corresponding network of experts. The team around him supports your company as consultants and interim managers.